Getting Ready to Re-Open Following Covid-19 Closure
Getting Ready to Re-Open Following Covid-19 Closure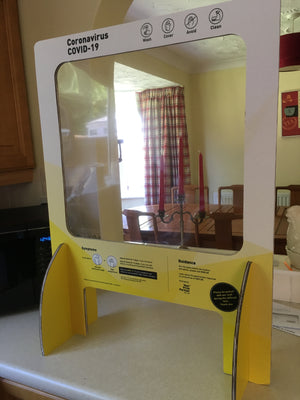 Getting Ready to Re-Open Following Covid-19 Closure
The website has been closed since lockdown started back in March but happily we re-opened the website on June1st and added a new feature for free local delivery within a 6 mile radius of the shop which is proving very popular. We are also offering remote personal shopping sessions by appointment for any of you who are nervous about coming to the shop.
The shop in Cornwall Place,Buckingham will open it's doors again on June 15th and we cant wait to see our customers again
We are currently getting the shop ship-shape and ready for you to shop as safely as possible. To that end you will see some changes in the way you can shop and how we can help you. These changes include the following measures
One family only upstairs and one family downstairs at any one time. Families must stay together as they browse the shop.
Face coverings are preferred
staff will wear face coverings and gloves
Hand sanitiser will be available for customers
A screen is in place at serving area
To minimise handling of clothes, staff will help by placing a selection of clothes on small rail for customers to look at
All pricing on toys will now be on front rather than back of boxes to reduce handling
Any returned items will be quarantined for 72 hours and steamed before being replaced rails, shelves etc
Strict 2 metre distancing
Door will be open where possible to aid ventilation
The shop will close an out early for cleaning
Contactless card payments where possible
Antiviral cleaner to be used regularly throughout the day for areas that may be touched ie door handles, banisters etc
Visa machine to be cleaned after any touch transaction
The children's play table will be removed and strict no touch policy for our younger visitors. We understand this is hard for small children but we must try.
This list may change as needed or where government guidance changes
We will do our very best to keep our customers safe and minimise risk to them and out staff
Take care, stay safe
From all at Dandy Lions